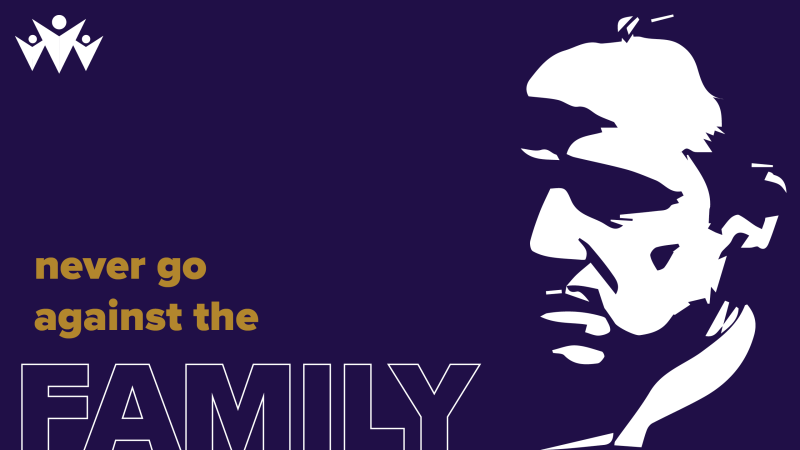 Never Go Against the Family is a podcast produced by the University of Northern Iowa Family Business Center. We know that family-owned businesses are different. During each episode, we interview a member of a family business and experts from all different industries. As our favorite godfather Vito Corleone advises, never go against the family.
Listen in on Spotify, iHeartRadio and Google Podcasts.
---
A wealth of library resources with Dennis Passis
In this episode, Dan Beenken interviews Dennis Passis, who founded the Family Wealth Library and once led his own family's business. Dennis shares his story about how a lack of succession planning ended his leadership and his relationship with his family. Now, he's dedicated to collecting resources and engaging with centers like the UNI FBC to ensure that families are well-educated about succession and prepared to transition smoothly to the next generation of leadership.
---
Preparing emerging leaders with Heidi Vermeer-Quist
Heidi Vermeer-Quist is a clinical psychologist and owns her practice, VQ Consult, with her husband. She is also a member of a family business, Vermeer Corporation, and moonlights as a peer group leader with the University of Northern Iowa Family Business Center (that's us!). In this episode, Heidi takes us through what leadership really looks like for an emerging generation, how to make a successful transition from one generation to the next, and what strategies you can use to be successful along the way.
---
Succeeding as a married-in with Evan Reiman
Evan Reiman is a married-in family member of Krause Group and its subsidiaries, Kum and Go and Krause+. Evan shares the process he went through to join the business and how he's truly seen how he adds value and perspective. Listen in to hear more about Evan and his positive experiences working as a married-in in the family business.
---
From dentistry to the manufacturing family business with Joel Weiler
Joel Weiler is a human resources operations manager at Weiler, his family's manufacturing company in Knoxville, Iowa. Joel had a nontraditional route to working for his family and even practiced as a dentist for five years before joining up. He talks about Weiler's forward-looking family governance and communication, among other challenges unique to family businesses. Listen to learn more about Joel and his journey back to the family business.
---
Leaning into change and tough conversations with Tom Hubler
Tom Hubler is a consultant in the family business space and a true wizard at working with families. He talks about his history as a family therapist and how he helps families through their resistance to change and tackling the toughest of conversations. Listen in to hear more about Tom and his perspective when working with families.
---
Surviving a generational transition with Sen. Adrian Dickey
Iowa State Senator Adrian Dickey is president and a third-generation family member of Dickey Transport out of Packwood, Iowa. Adrian shares his advice for Iowa families, touching on his experience inheriting leadership and surviving the transition between generations.
Credits
Never Go Against the Family is produced by the University of Northern Iowa Family Business Center.
Host: Dan Beenken
Producer: Katie Kreis
Design: Erin Carew, Kate McAlister