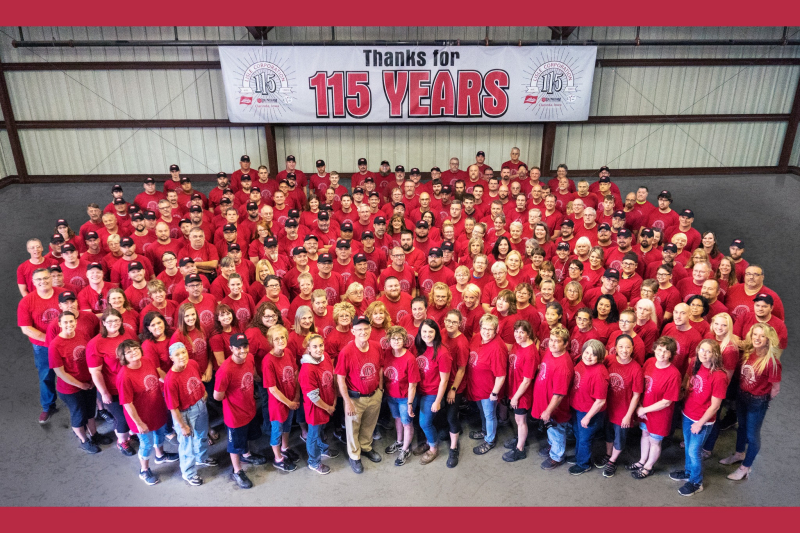 Lisle Corporation: Adapting and innovating throughout six generations
In 1903, Mary Landhuis' great-great-grandfather, C.A. Lisle, purchased a foundry and named it after his family: Lisle Corporation. Six generations and 119 years later, the business looks a little different than when it first started.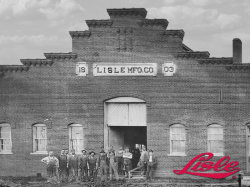 The first services produced by the Clarinda-based company consisted of lawnmowers, well drills, washing machines and many other seasonal products. Along with the production of these seasonal goods, the family also had an automotive dealership. As luck would have it, the same year that Lisle Corp. was born, Ford came out with the Model T. With this newly—albeit poorly—constructed, early version of the car, Lisle was starting to see increased traffic at the dealership. This led to them making the products that Lisle is now known for: automotive tools.
"Because of the need to provide repair services, Lisle Corporation started making automotive tools to be able to fix vehicles, and that's how the company's main line that we sell today started," said Mary, president of Lisle Corporation.
While most small businesses don't have a smooth course, Lisle had an opportunity to get ahead of competitors early on in its journey. During World War II the corporation was converted into a war plant and started manufacturing magnetic plugs that are still made to this day. New automotive products continued to develop during the second half of the 20th century and into the present day. There are currently over 750 different types of automotive specialty tools throughout the world being produced by Lisle, and the company is dedicated to adding 20-40 new and evolving products each year.
"It's important to recognize when your industry changes. As long as you're proactive and get ahead of a situation, you can maintain the health of your company and your well being moving forward. Right now, we are looking at the increase in electrification of vehicles that are out on the road. That likely will affect the sales of some of our products that are sold for use on the internal combustion engine. We are looking to diversify the types of products that we sell at Lisle that are used outside of the internal combustion engine before it becomes a problem."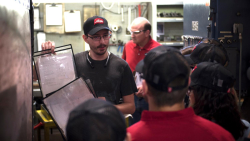 Lisle has been able to flourish as a family-owned and -operated company. Today Mary, her two cousins, Andy and Eddie, and her father and uncle, Bill and John, who are both semi-retired, all work with the family business. The company also has great connections and interactions with its shareholders, who are all family members. Mary hopes to see continuous involvement from the family as future generations are considering their careers.
"​​I'm very lucky that I have great mentors and strong leaders in our family to work with. You hear a lot of stories of strife—the challenges of working with family members—but that hasn't been our experience at all. We treat one another as colleagues first when in the office but after hours when we are getting together it is family time," said Mary.
That family culture extends far beyond those with Lisle blood running through their veins.
"We see several generations of not only our family, but our employees' families working for the company. There are around 340 employees currently working for Lisle, and our sister company, EZ Way. We treat everyone like a family member and try to build that culture within our business," said Mary.