Dan's Top Three: May Virtual Breakfast Series with Radio Flyer
May 22, 2023
Dan's Top Three: May Virtual Breakfast Series with Radio Flyer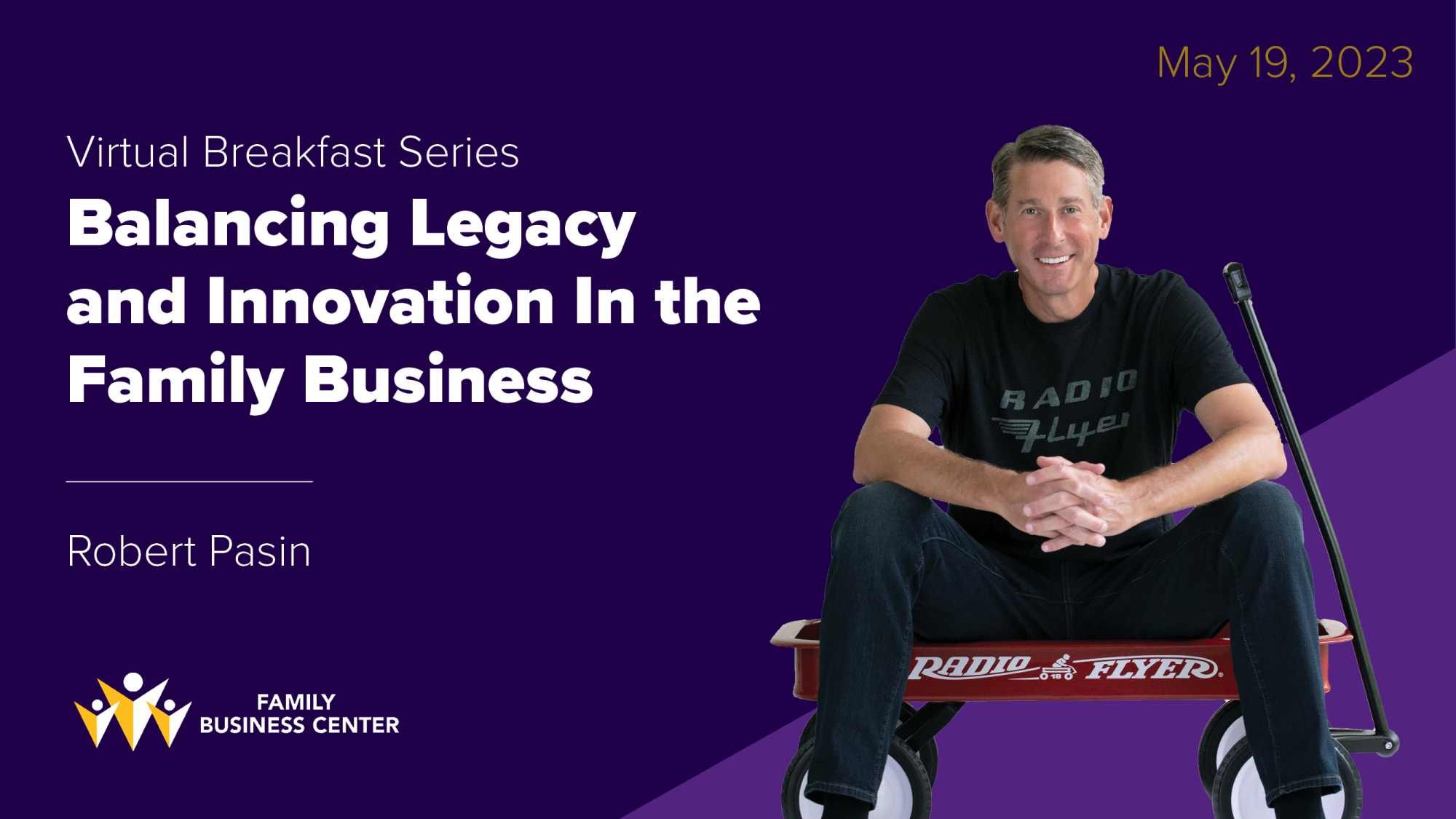 We finished up a great year with our Virtual Breakfast Series last Friday. This marks our fifth season of bringing Iowa family businesses together with our content, consulting, speakers and platforms for sharing. 
Robert Pasin, owner and Chief Wagon Officer of Radio Flyer Wagons, was our close-out speaker this year. I was so impressed with his approach, leadership style and willingness to share with our Iowa family businesses. He spoke on the subject of change and innovation, but, frankly, he offered so many other great ideas to make our conversation far more than I had hoped. 
I will share my top three takeaways, although his insights and experience led me to write down far more than that. I hope you will consider joining us next year as a member of the UNI Family Business Center to hear from these amazing business families for yourself.
Acceptable vs. Unacceptable.
In innovation, there is always going to be failure. Most ideas Radio Flyer works on don't make it to the store shelf as successes. Pasin's comment here is to focus on the process. Acceptable failures are when we have followed our innovation process including consumer feedback, research and refinement. Unacceptable failures are those where we skip steps and forget about the customer – those are the ones we need to limit and avoid. 
Problems become opportunities.
This is a mantra for Radio Flyer dating to its founder, Antonio Pasin. We all tend to focus on threats, weaknesses and problems in our business model. The issue with that is we don't move off of the negative side of that coin soon enough. What presents itself as a problem is also an opportunity, albeit in disguise. How do your family and business see these negative aspects of the business? I'm reminded of Gene Hackman's line from Enemy of the State when he talks about guerrilla warfare: "If their big and you're small, then you're mobile and they're slow. You're hidden and they're exposed." Lean into these weaknesses and you just mind find your opportunities.
Don't leave culture to chance.
Pasin spends a great deal of time being proactive about shaping and managing company culture. This includes fostering a culture where trying new concepts is encouraged and celebrated. One way Radio Flyer manages culture is through the consistent collection of employee feedback. Using this data to guide change and steer culture has been critical to Radio Flyer's success in its third generation of ownership.