Nor-Am Cold Storage: Service, opportunity and preparing the next generation
May 30, 2023
Nor-Am Cold Storage: Service, opportunity and preparing the next generation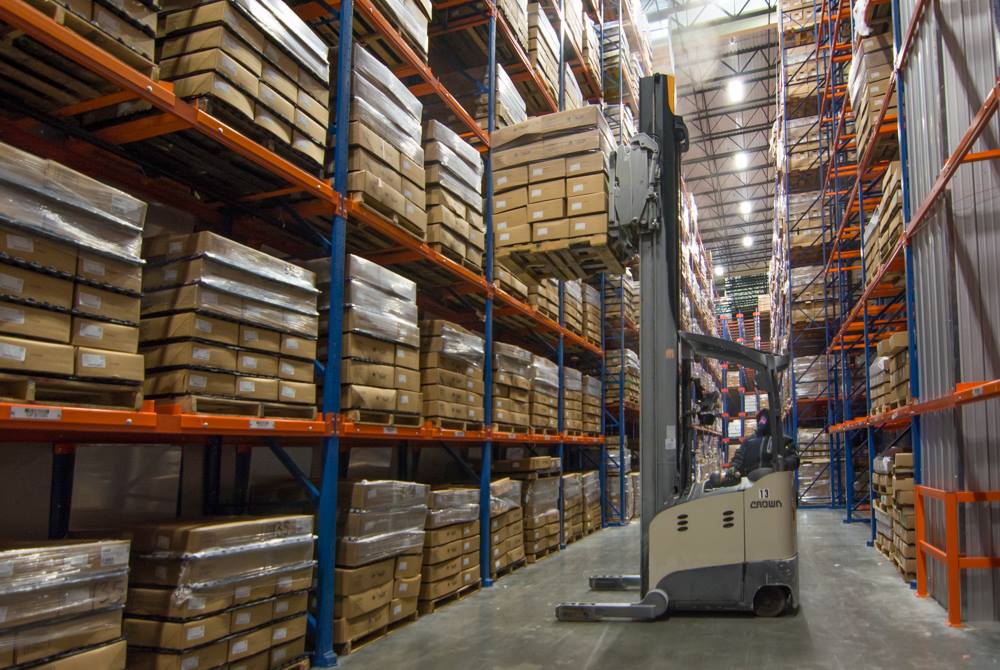 By Kate McAlister
Just like many Iowa families, CEO Greg Brandt started by working on a farm and later got a part-time job to cover the bills. After finding his footing, the Brandt family built Nor-Am Cold Storage from the ground up.
Greg Brandt grew up on a family farm in western Iowa and entered the cold storage industry as an entry-level employee in 1984. After 15 years of hard work, Greg and his wife Janna opened up an 80,000-square-foot warehouse in Le Mars. Nor-Am Cold Storage started in 1999 with only 12 employees. Today, they are nearing 600, including 12 family members across two generations. Nor-Am can be found in six states: Iowa, Minnesota, Nebraska, Missouri, Kansas and Wisconsin.
The family-run, public service company has a main focus on frozen and refrigerated warehousing. They store items that need to be at a refrigerated temperature for their customers, then ship them out when the customer brings them a truck. Centered in the Midwest, they deal with mostly agriculture items like pork, beef, poultry and ice cream products.
Working with family members seems nearly impossible to many, but Greg counters this argument by asking, "How do you work with so many strangers? By getting to work with our family, we are able to do more work with fewer people."
Greg and Janna agreed that their success of getting along with family members in the business rides on one thing: family meetings. Once or twice a year, the entire family gathers with an agenda and allotted time for questions. This meeting doesn't only include the family members that are heavily involved in the company, but also family members that are not involved in daily operations. That way, every family member receives the same information and the same story.
"The kids have seen us build this from 12 people up in one little 80,000-square-foot warehouse and they're proud of the fact that a lot of the growth we've had is because of them," said Greg.
Nor-Am makes a great effort to not bring up the business at family gatherings, but with the grandkids becoming more and more curious, Greg and Janna are now considering how to bring the third generation into the company.
Because they're a family company, Nor-Am is able to provide superior customer service and a personalized experience compared to bigger corporations.
"We pride ourselves on our ability to stay in touch with our customers, it's nice to tell the customer that a family member is going to be seeing their product on a regular basis, or even daily," said Greg.
Their commitment to community and family values has not gone unnoticed. Nor-Am was recognized as Le Mars business of the year of 2009 and one of the top 20 cold storage companies by size in North America in 2020. The couple is active in a trade association in their trade where they have served on multiple committees. Plus, their kids make an effort to teach and train the younger generations in the industry.
The Nor-Am family is looking forward to their future.
"There are always projects on the horizon," said Janna. "For example, we're currently working on ways to eliminate as much food waste as possible.". One way they do this is by following frozen food storage policies that eliminate food waste entirely from their portion of the supply chain.