Family Business Feature: Next generation leadership at Stutsman's keeps us 'grounded to our roots and values'
Apr 13, 2022
Family Business Feature: Next generation leadership at Stutsman's keeps us 'grounded to our roots and values'
By Katie Kreis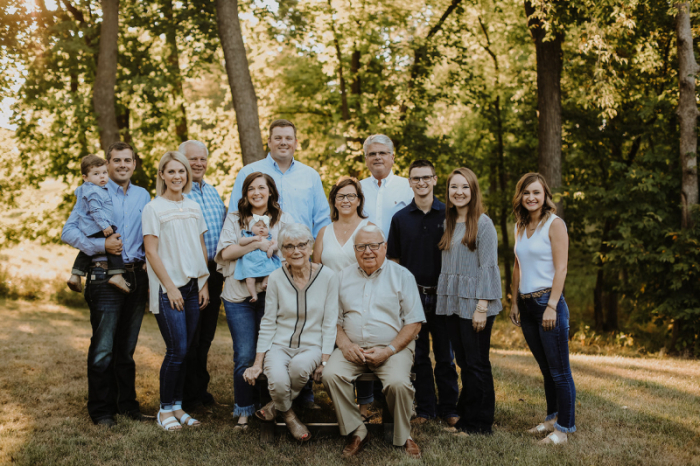 The mission at Eldon C. Stutsman Inc. (Stutsman's) is "to serve for success," a motto that shines through from how they interact with customers to employee satisfaction and leadership values. Located in Hills, the multigenerational family business began in 1934 when Eldon C. Stutsman started a milk route that soon became an opportunity to transport supplies to and from town. According to Stutsman's, the business is now Eastern Iowa's largest supplier of agricultural products, retail and wholesale.
Internally, Stutsman's is serving up success to its next generation of leaders.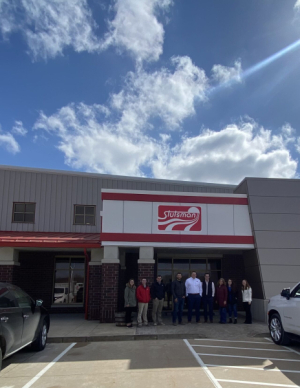 "We at Stutsman's feel that next generation leadership keeps us grounded to our roots and values," said Brooke Stutsman, human resources at Stutsman's. "We in the fourth generation are all very invested, dedicated and passionate about the family business and want to make sure our employees and customers are well taken care of. We make it a priority to come together once a month to catch up and our agenda typically revolves around any issues we may be having, getting advice from each other, and sharing celebrations that have happened throughout the organization."
Brooke is a member of the UNI Family Business Center NexGen Eastern Iowa Peer Group and her family hosted a peer group meeting in April 2022 (pictured), which involved a tour of Stutsmans' buildings, an introduction to all of the family members in the business, and in-depth discussion with other peer group members.
Opportunities are also available for nonfamily employees to become leaders in the organization. Stutsman's developed a Management Development Program (MDP) in which executive leadership selects up-and-coming individuals who have an exceptional commitment to the business. For one year, this group of around 30 employees will take courses on reading financials, conflict management and other areas in which leaders need those skills to be successful.
For Brooke, working in her family's business is as surprising as it is rewarding.
"I didn't always think I would be back in the family business, but I've been here for four years now," said Brooke. "I enjoy my role so much because, as a family member, I get to sit down with every new person who joins our organization and build that relationship with them."
With its nearly 400 employees, Stutsman's strives to be both a family-owned business and a family-friendly business.
"We as a family business feel that family should always come first," said Brooke. "We get that not everything happens on the weekends. Maybe there's a tee ball game at 4 p.m. on a Thursday—we think that's important to attend. Maybe in other organizations you might not be able to get that flexibility."
Stutsman's looks forward to bringing back company picnics and other outings that have been integral to the family-oriented organization. 
To other next generation leaders in family businesses, Brooke says, "I feel like life is too short to be unhappy doing what you're doing. I think it's worth finding something you're passionate about to get out of bed every day. Do what you love, love what you do."
Learn more about Stutsman's at stutsmans.com.