Advisory Board
The UNI Family Business Center Advisory Board is a group of tried and trusted family business leaders in Iowa. These individuals have considerable experiences with the family businesses in which they work, and provide helpful insights, resources and feedback to inform both the daily and overall operations of the UNI Family Business Center. 
Mary Andringa

Chair Emeritus
Vermeer Corporation
Pella

Jonny Bosworth 

Commercial Real Estate Advisor
R&R Realty Group
Des Moines

Ryan Boyington

Partner
Storey Kenworthy
Des Moines

Jennifer Breister

Vice President
Crown Point Builders
Garner

Mark Hanawalt

President
United Equipment Accessories
Waverly

Rodney Huber

President
​Huber Supply Company
Mason City

Shea Kelly

CEO
Circle Computer Resources (CCR)
Cedar Rapids

Rob McDonald

CEO
A.Y. McDonald Mfg. Co.
Dubuque

Emily Schmitt

Chief Administrative Officer
Sukup Manufacturing Co.
Sheffield

Jody Schulte

Marketing Manager
Jefferson Telecom
Jefferson

Jenny Steffensmeier

CEO
Steffensmeier Welding
Pilot Grove

Heidi Vermeer-Quist

Licensed Clinical Psychologist, Family Business Consultant and third generation shareholder
Vermeer Corporation
Pella

Dave Walter

IT Director
EFCO Corporation
Des Moines

 
 
 
 
 
 
 
 
 
 
 
 
 
 
 
 
 
---
Founding Partners
We are grateful to the UNI Family Business Center Founding Partners. These companies that have invested in family-owned enterprises at a high level and support the programming made possible by the FBC.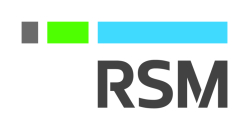 Founding Family
We are also grateful for Fareway Grocery Stores, a Founding Family of the UNI Family Business Center. Founding Families invest in their peers—family-owned enterprises that are smaller or in more need of assistance.

---
Get Involved
If you are interested in giving your time, talents or resources to the UNI Family Business Center, contact dan.beenken@uni.edu.